Speaker: Piotr Malecki (Thyssen Krupp Marine Systems)
Venue: Hamburg
During the development of a System Architecture, one of the crucial aspects is to express the interaction of the system parts via interfaces.
The description of a System Architecture by application of MBSE means is currently the state-of-the-art. For architectures having only one level/layer of abstraction (decomposition), the description of system interfaces appears a well-known task. Things become more challenging for system architectures having many levels/layers of decomposition. The interface traceability between each level of the system decomposition appears an important mean to understand and validate the Architecture Design.
The presentation gives an overview of the basic principles proposed by MBSE for the purpose of layered architecture interface traceability and sketches their pros and cons. The practical applicability will be shown and discussed from the perspective and experience of the author.
Biography Piotr Malecki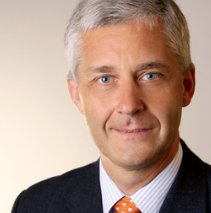 Born 1963 in Krakow / Poland
Studied Electrical Engineering
Worked in

High Energy Physics Engineering
IT Industry

Since over 15 years at thyssenkrupp Marine Systems in the Naval Shipbuilding in the area of applied Systems Engineering

Department of Weapons and Electronic Systems Integration
Team Leader "Engineering Methods and Processes"
Focus on the definition and implementation of the entire Systems Engineering process
Personal focus on the MBSE application

Certified Systems Engineering Professional (CSEP)
Member of Customers Advisory Board at NoMagic Inc.